Putoline launch two more cutting edge products
Friday, 20 November 2020
Putoline Oil are never happy to sit on their Laurels , they are constantly developing new products to make bikes perform better and riding more fun.
This year has been no exception and Putoline have launched two more Cutting Edge products.

N-Tech SPR+ 5W/50
Putoline N-Tech SPR+ 5W/50 has been developed in cooperation with Ten-Kate Yamaha specifically for Racing at an extremely high level.
It is formulated using the best quality Fully Synthetic base oils in combination with Putoline's revolutionary N-Tech additive system.
The SAE 5W/50 viscosity ensures a high resistance to fuel dilution as well as low drag.
It combines maximum reliability with optimal wet clutch performance.
It is available in a one litre bottle or a 20 litre bag in box.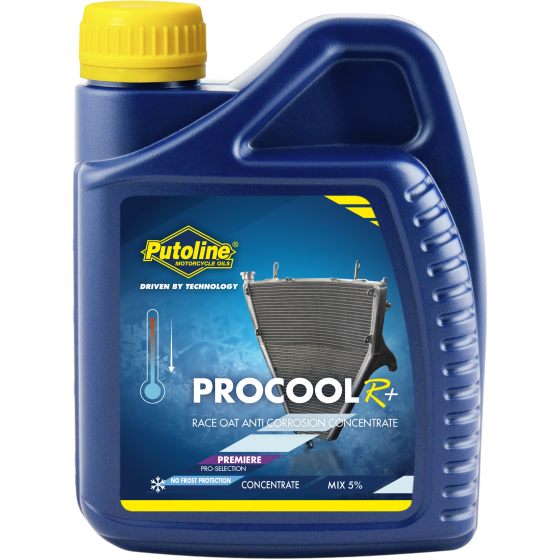 Procool R+
Putoline Procool R+ has been developed for race use particularly on circuits where normal coolants are banned.
Procool R+ is clear in colour and can be mixed with normal tap water regardless of hardness at 5% ( 20:1 ) .
It has the following advantages -
Reduced operating temperatures preventing overheating.
Advanced anti corrosion additives protect all types of metals including Magnesium and Aluminium.
Prevents cavitation and provides reliability for water pumps, seals and hoses.
Low toxicity environmently friendly organic acid based formula.
Can be safely used on all all tracks and circuits.
This product does not provide frost protection.
Related Products